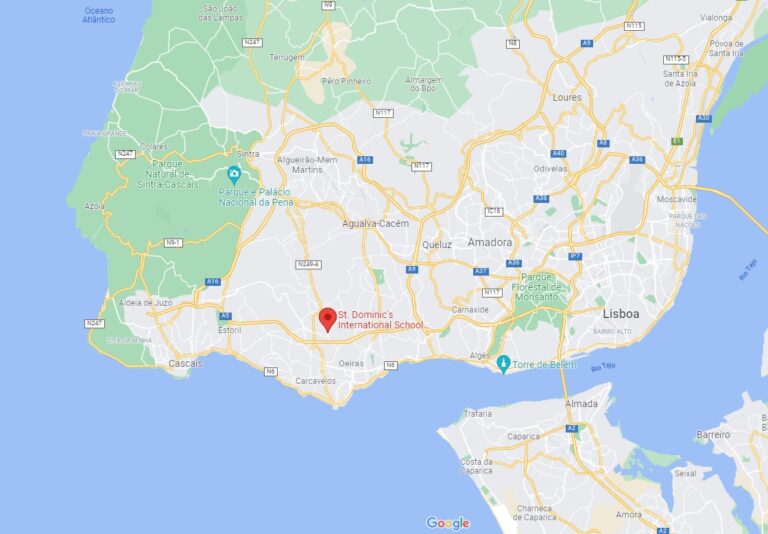 Only 25 kilometers from the vibrant city of Lisbon and close to the shore, St. Dominic's green, open-air campus is a uniquely safe and peaceful environment that promotes a sense of community and enhances your child's school life. 
Our students explore, experiment, and create in over 82 fully equipped classrooms and 2 well-resourced libraries, multiple Science, Technology and Computer labs and dedicated Art, Music and Drama rooms.  
Our commitment to outdoor and physical education is reflected in our two multi-use Gymnasiums and Football, Basketball, Volleyball, Tennis, and Badminton areas. 
St. Dominic's has its own health centre staffed by a professional nurse and a doctor,
as well as a Refectory, the Tuck Shop café, shaded lunch areas and large outdoor playgrounds.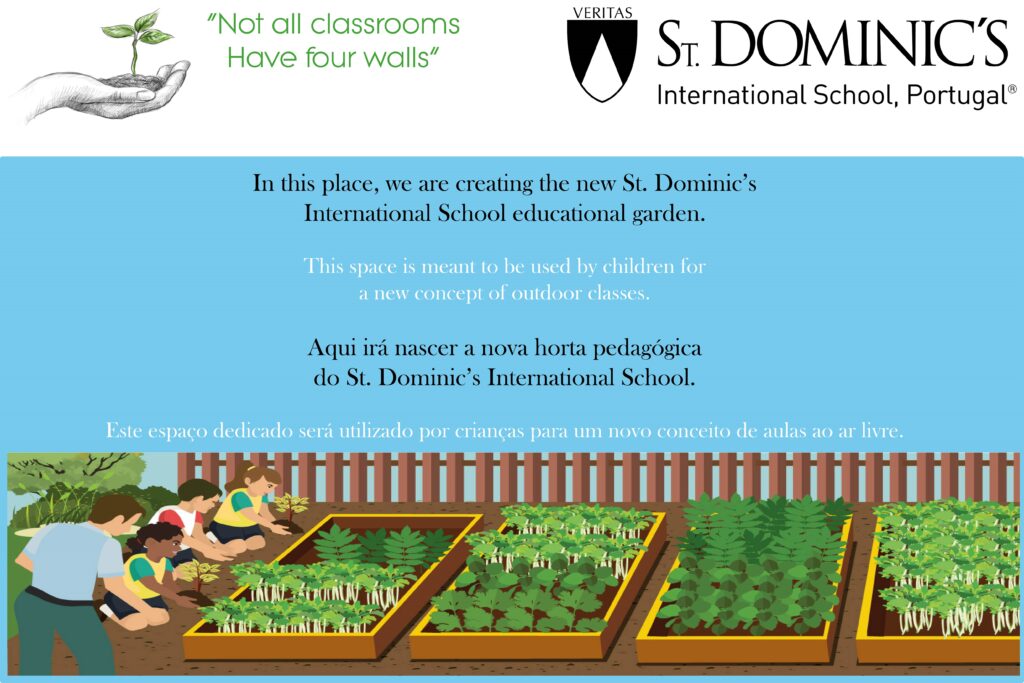 Our school has started a new project, to create an Educational Garden for our students.
The aim is to assure children can recover the social aspects of the school day while being in a green, safe and open environment.

Initially this project will be available for Junior School students only, where they will spend two half days per week.