We believe that sports play an important role in the development of our students.  With the contribution of teachers, parents and students, our inclusive and diverse sports program fosters an overall well-being and sense of belonging for our students.  St. Dominic´s sports program offers our students the opportunity to learn sports, build their personality and experience internationalism while becoming
all-round sports people.
St Dominic's belongs to The International Schools Sports Association (ISSA) and the Council of Heads of English Speaking Schools (CHESS) and students participate in national and international competitions.
The ISSA yearly tournaments for football, basketball, volleyball and badminton are for students between 14 to 18 years old. ISSA places a strong emphasis on sportsmanship, encouragement of friendships and the role of athletes as ambassadors for their school and their country. Currently, ISSA sports competitions involve 13 International Schools including Aberdeen in Scotland, London in England, Madrid & Barcelona in Spain and Ankara in Turkey.
St. Dominic's is the only school in Portugal involved in this association and is one of only three teams from the association with both male and female teams participating in all sports.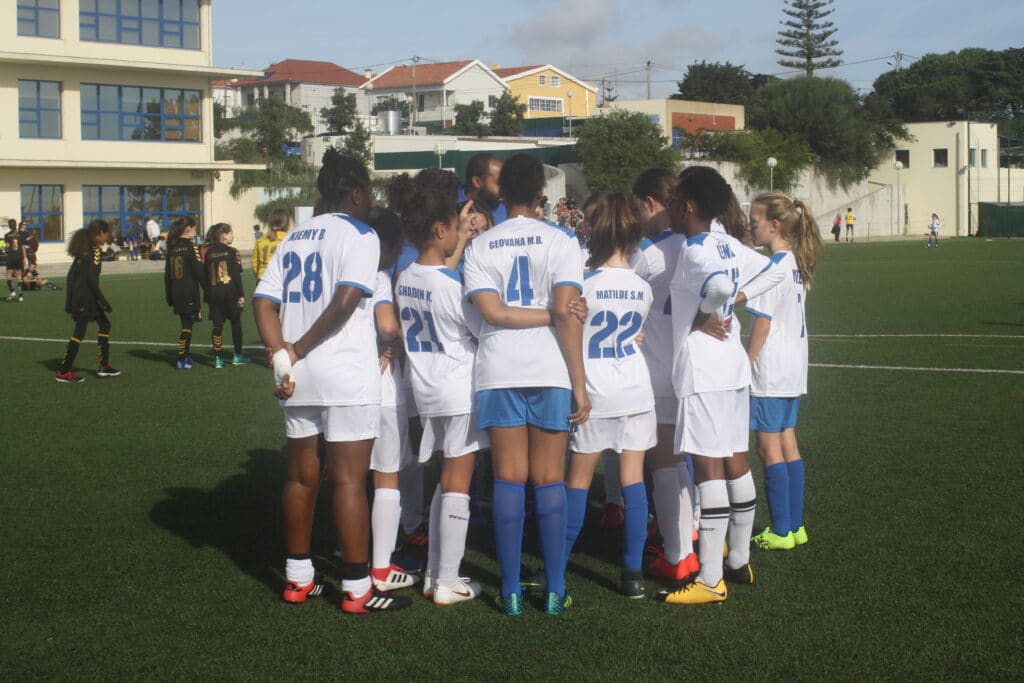 Our students also participate in:
Teams Benjamins, Infantis and Iniciados (Divisions 3, 4 & 5) take part in Boys Basketball Tournaments  and Girls Football Tournament
Cross Country Events
Varsity Boys Basketball and Girls Football Team Tournaments
Infants Basketball Team Tournaments
Benjamins Boys Football and Girls Basketball Team Tournaments
Sports events organised by other schools in the area