Creativity, action, service (CAS) is at the heart of the Diploma Programme and is one of the three essential elements in every student's Diploma Programme experience. It involves students in a range of activities alongside their academic studies throughout the Diploma Programme. The three strands of CAS, which are often interwoven with particular activities, are characterised as follows. At St. Dominic's we have a very complete CAS programme where students are encouraged to
take part in a range of activities and projects, which take place in local, national and international contexts. Some examples are: building houses with Habitat for Humanity in Braga, teaching at local schools and orphanages, organizing Street Stores for the homeless, helping the national food bank, reading for the elderly or joining the International CAS trip, along with several sporting events and musical and drama productions.
Creativity: arts, and other experiences that involve creative thinking.

Action: physical exertion contributing to a healthy lifestyle, complementing academic work elsewhere in the Diploma Programme.

Service: an unpaid and voluntary exchange that has a learning benefit for the student. The rights, dignity and autonomy of all those involved are respected.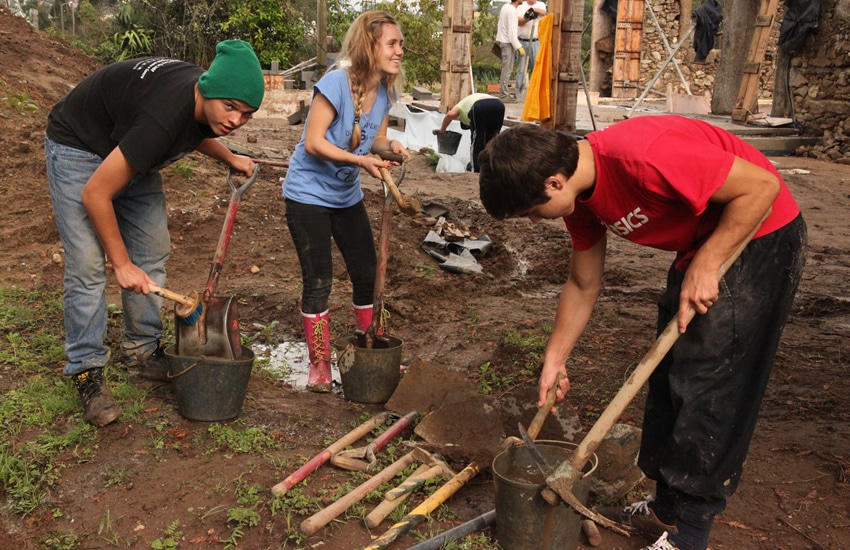 Creativity, action, service enables students to enhance their personal and interpersonal development as well as their social and civic development, through experiential learning, lending an important counterbalance to the academic pressures of the rest of the IB Diploma Programme.
It should be both challenging and enjoyable – a personal journey of self-discovery that recognizes each student's individual starting point.