St. Dominic's school bus service is available only for students who have registered
for the year.
Bus registration must be for the full year and withdrawal from annual bus service
is not allowed. 
The routes shown below, are examples of possible routes. We try to tailor the final routes for all children requesting the bus service and who have registered by August 15th.
Please note, after September 15th any requests will have to fit in the routes already available. 
Bus Routes cover the following areas:
(Detailed itineraries are defined after registration process is concluded.)
Lisboa Este – Bobadela, Expo, Miraflores, Linda-a-Velha, Oeiras
Lisboa/Algés –  Areeiro, Av. República, Lapa, Junqueira, Restelo, Algés
Lisboa – Praça de Espanha, Alto dos Moinhos, Alfornelos, Queluz, Massamá
Cascais – Cascais, Qta. da Marinha, Qta. da Bicuda, Aldeia de Juzo
Estoril – Alcabideche, Estoril, Parede, Carcavelos
Odivelas – Odivelas 
Enrolment for Bus Service to/from areas not on current routes will have to be confirmed and are subject to availability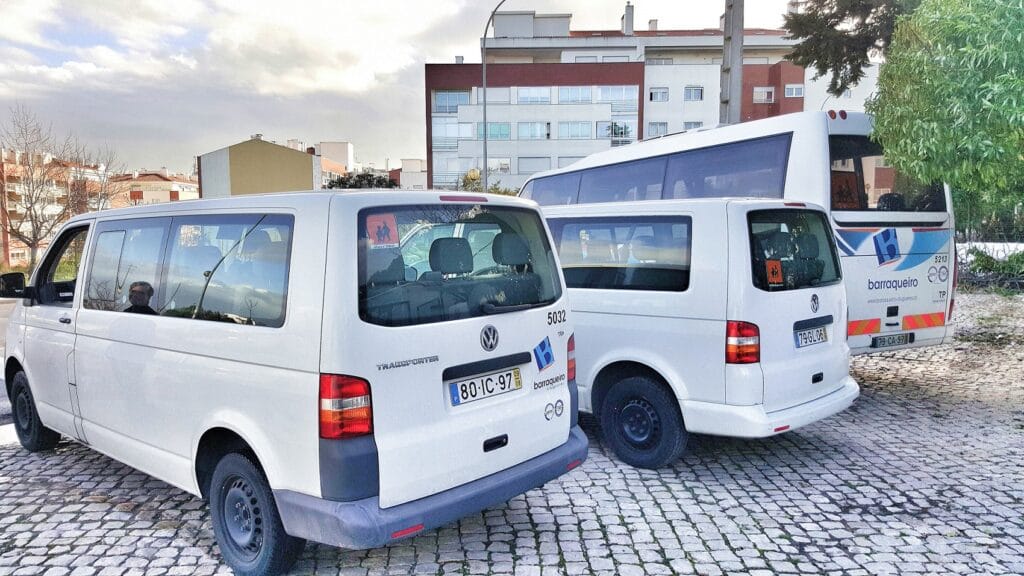 The School Bus Service is offered through a private transport company, called Barraqueiro.
Barraqueiro Transportes is the largest private transportation company in Portugal and one of the oldest.
SDIS has been working with Barraqueiro for over 13 years.
Any issue about this service is managed directly with St. Dominic's International School.